Deployment to US Production will be on September 13th, 2023 and will be available to users on September 14th, 2023.

Deployment to Canadian Production will be on September 15th, 2023 and will be available to users on September 16th, 2023.

Please reach out to your Customer Success Manager (CSM) if you have any questions about this release.
WORKSPACE AND SCANX EDITOR
Userpilot Resource Center Access from Workspace and ScanX Editor
A new Resource Center is available in AEX Workspace and the ScanX Editor.
We will also be adding it to the ScanX Viewer in an upcoming release.
The Resource Center allows you to access and search support knowledgebase content from directly within AEX.
In the meantime, feel free to explore the Resource Center on staging!
Launch it on Workspace by clicking Help > Help in the navigation bar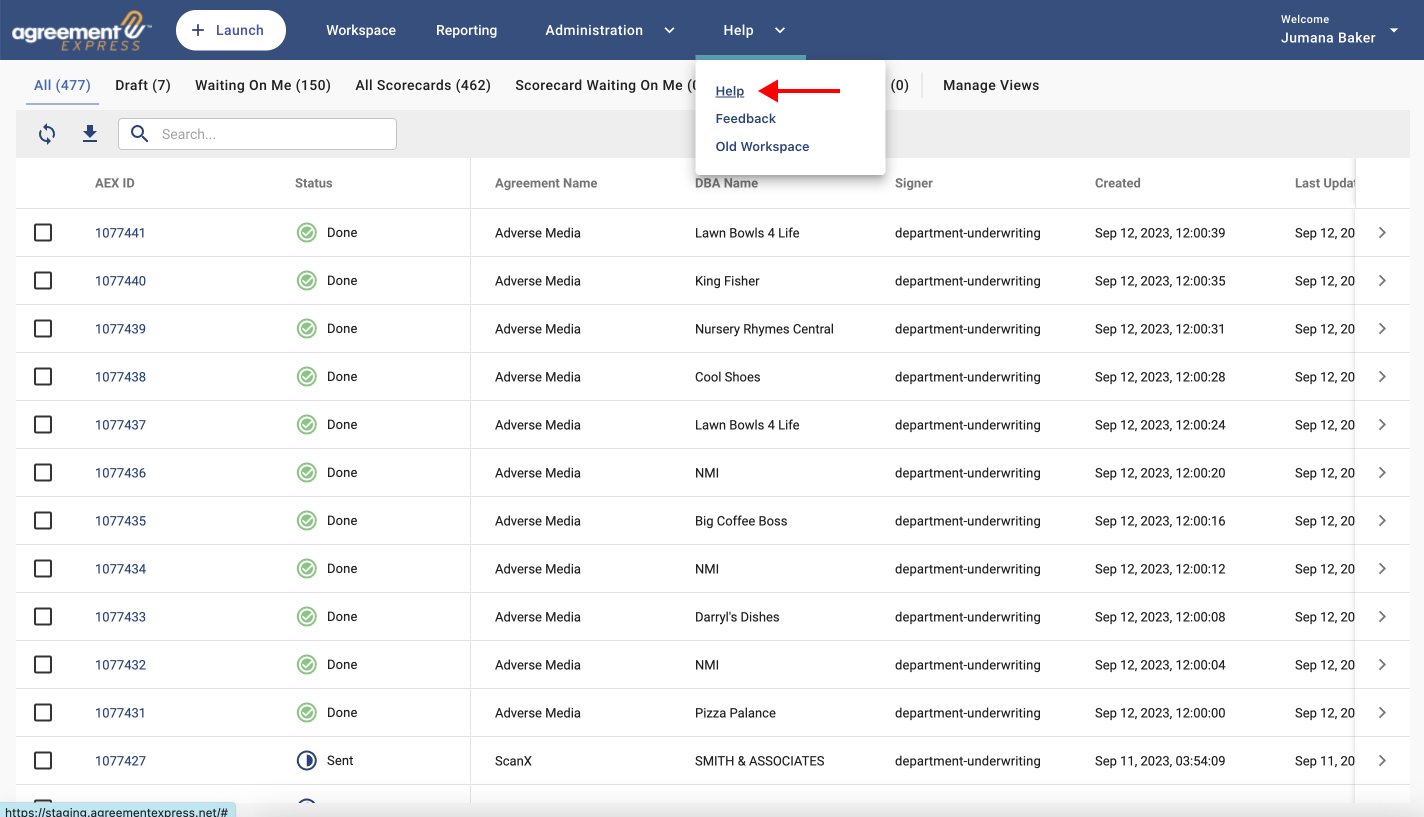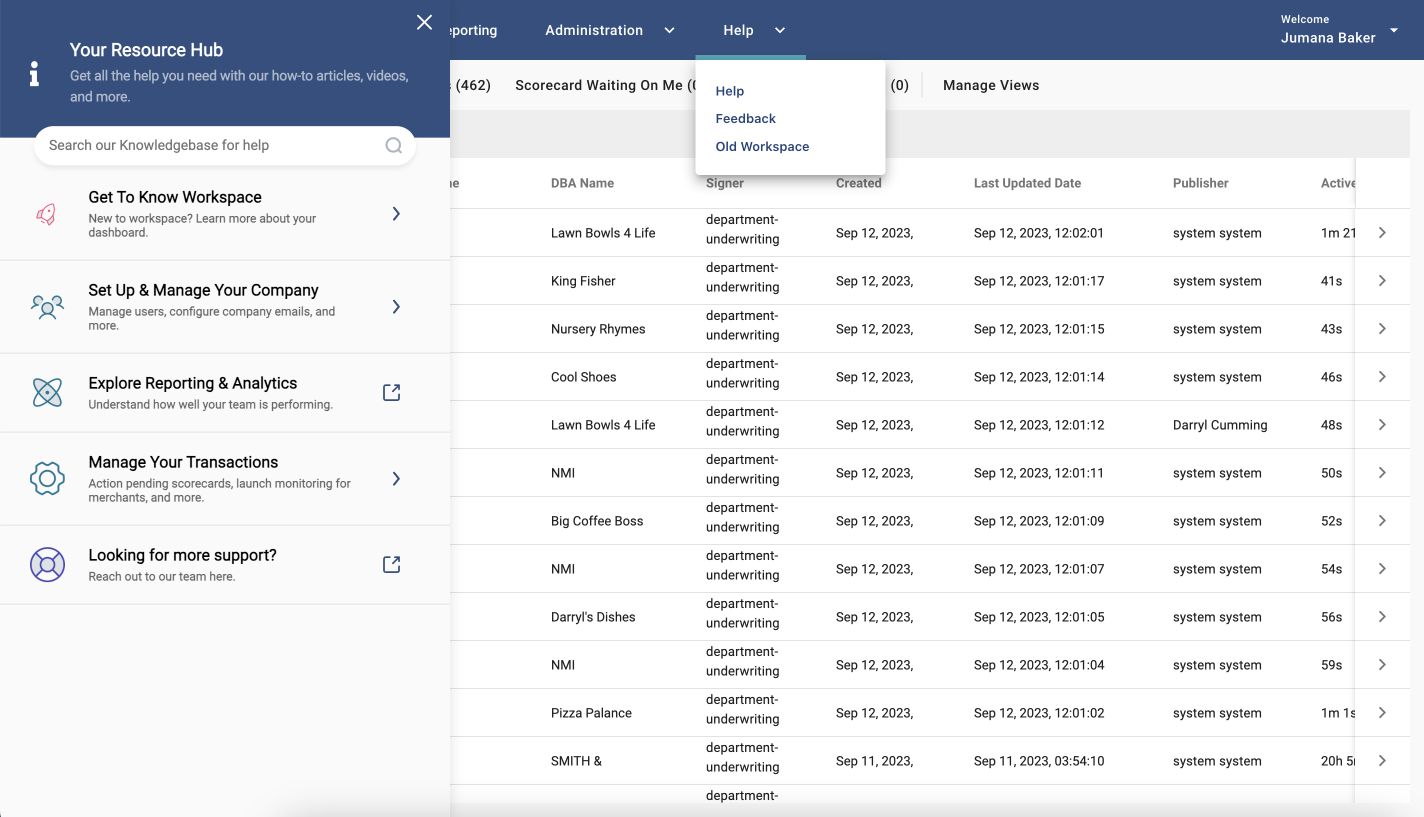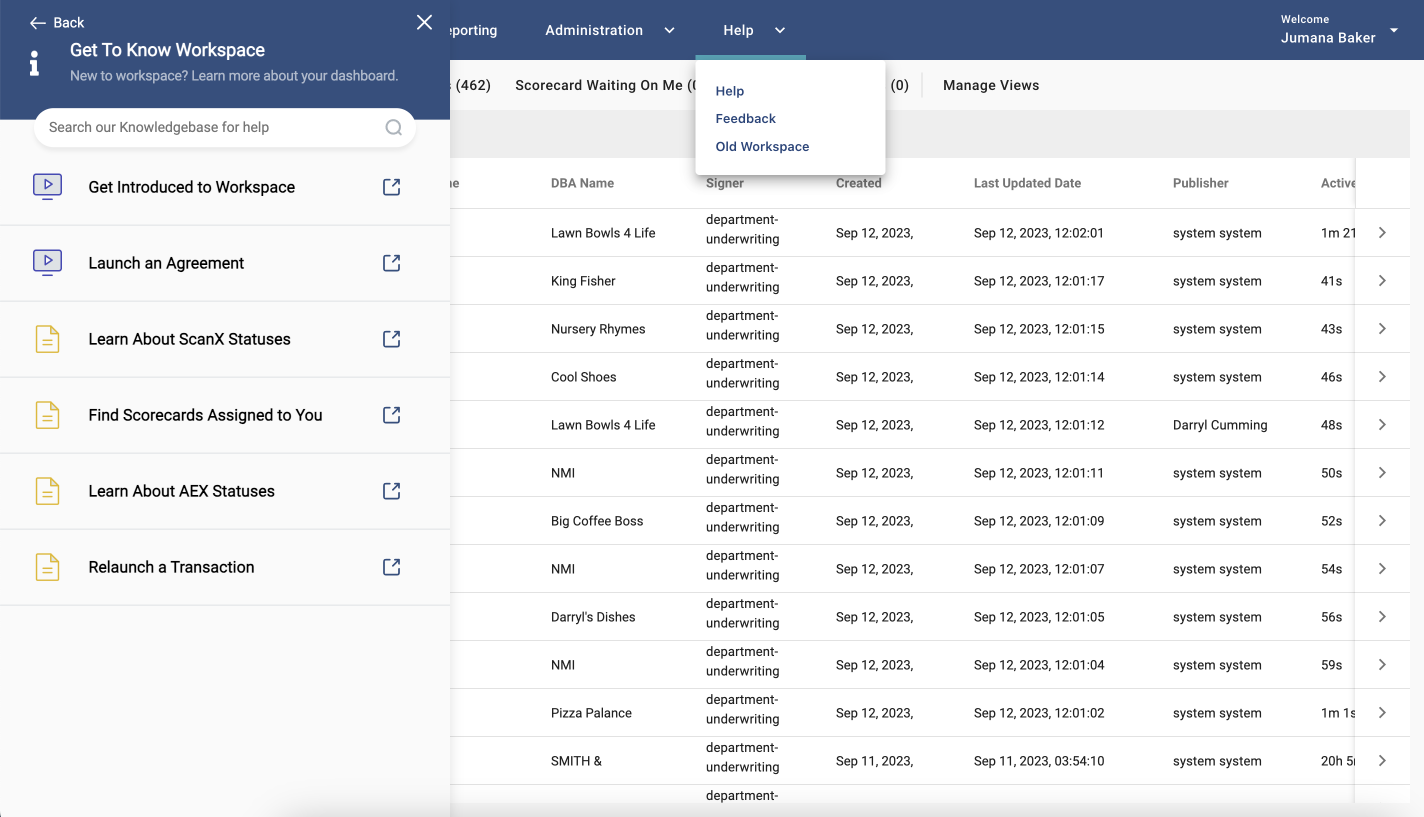 Launch it on ScanX Editor by opening up a scorecard template to edit and clicking the (?) icon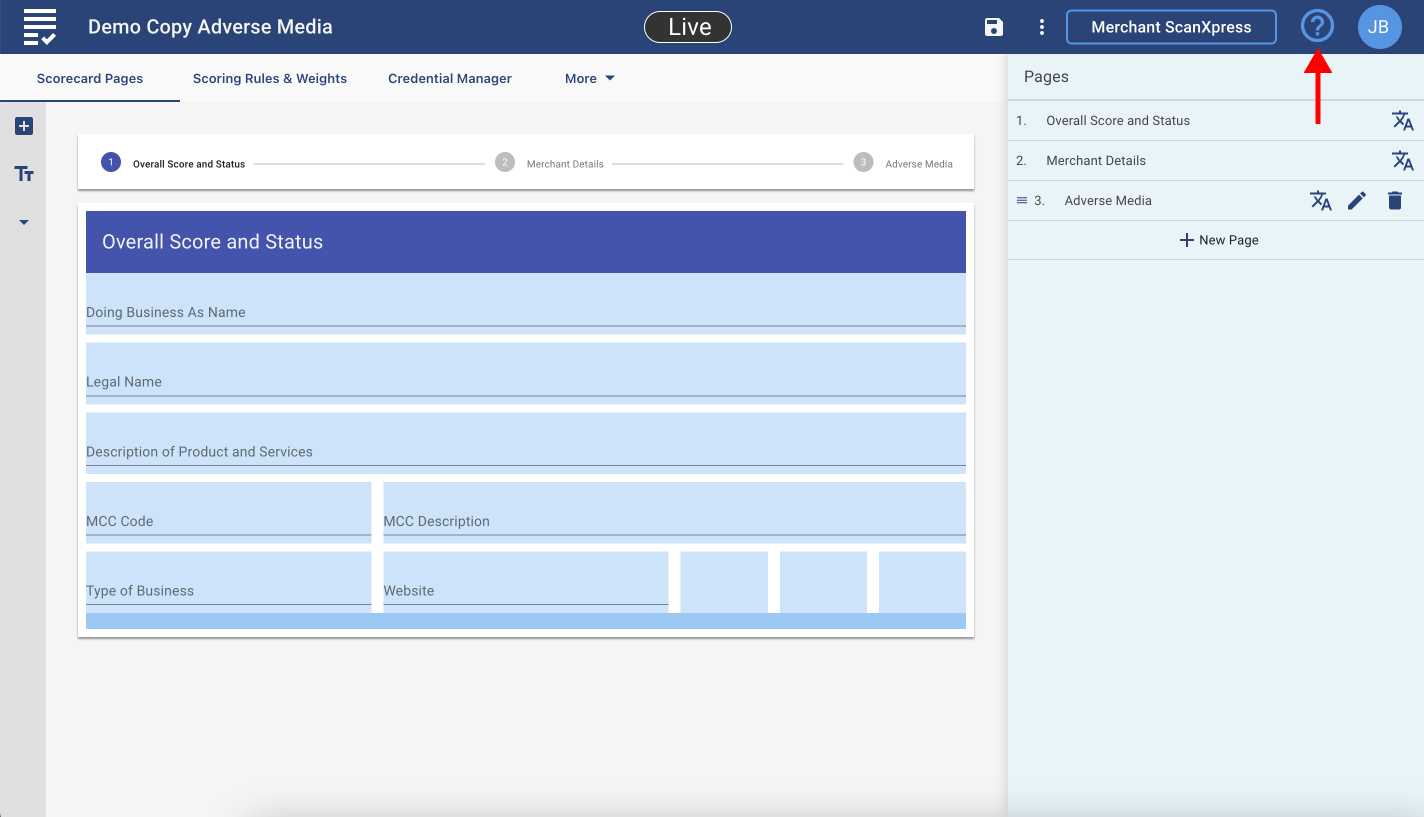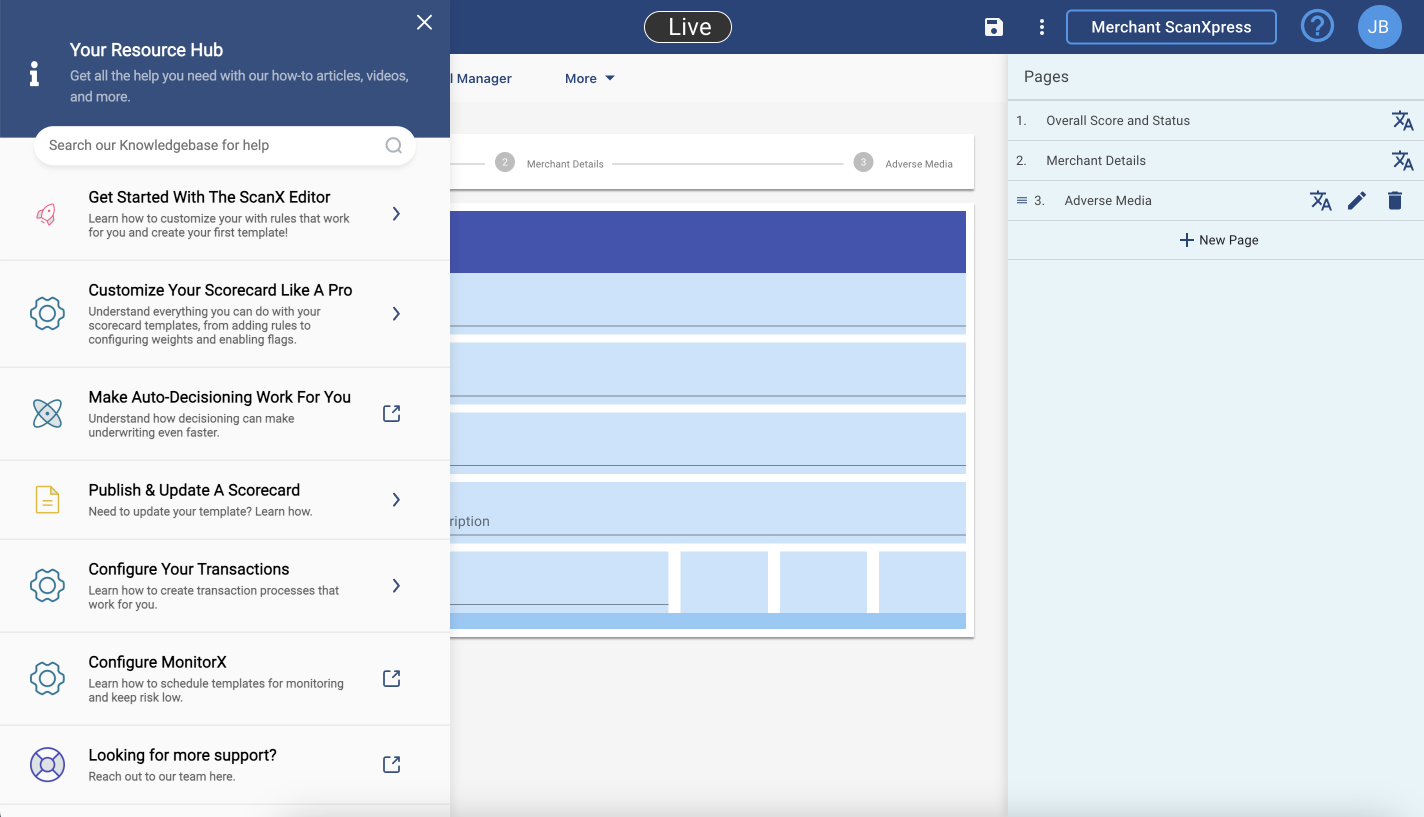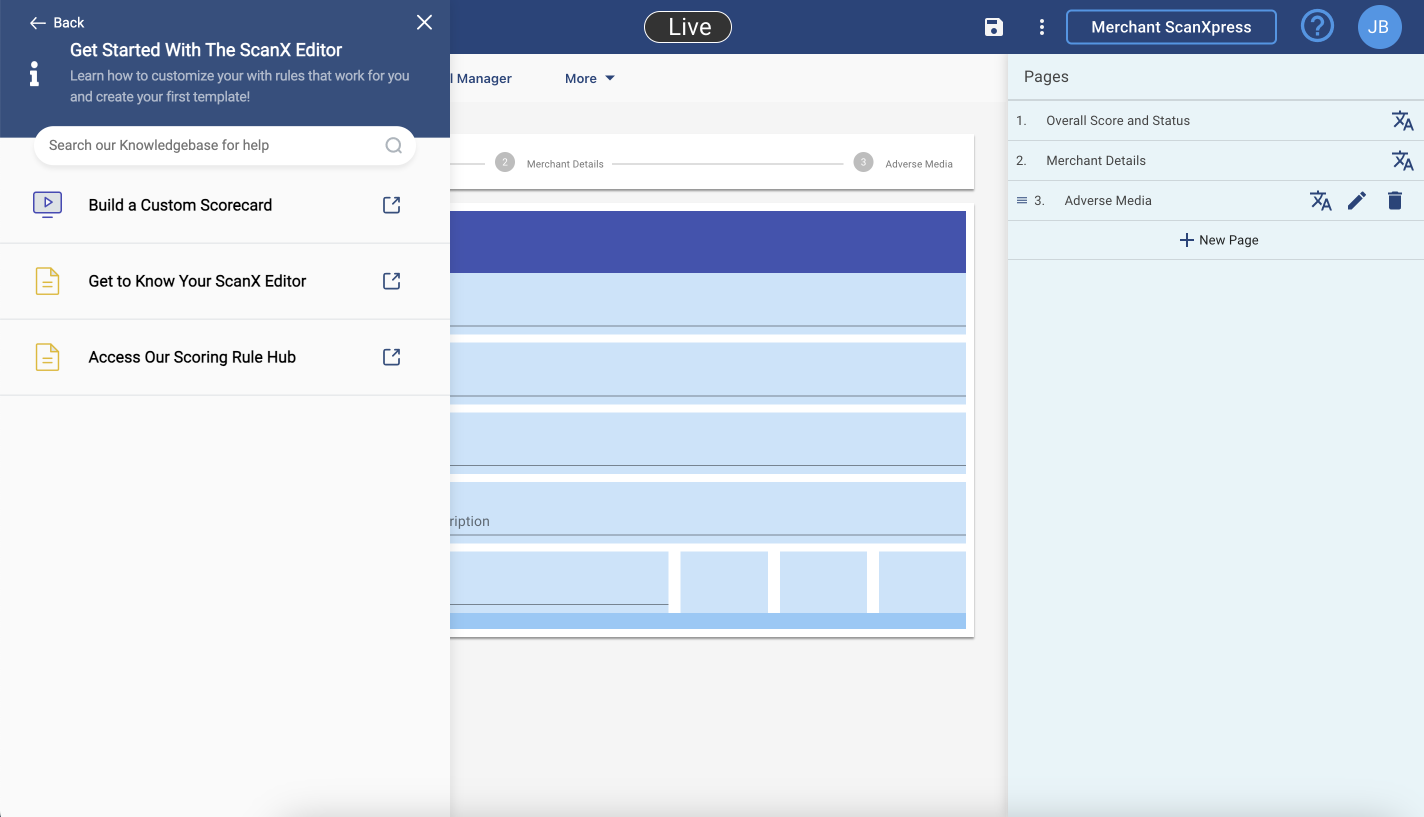 BUGS
KYCSS OFAC only Scorecard auto-approved before KYC Ready Check completed
Problem: In some cases, scorecards containing only KYC Sitescan rules are auto-approving before integrations run.
Solution: A fix has been deployed so that scorecard with only KYC Sitescan rules will not auto-decision until the integration is done running.