Release 23.12
Deployment to US Production will be on July 5th, 2023 and will be available to users on Thursday, July 6th, 2023.

Deployment to Canadian Production will be on July 7th, 2023 and will be available to users on July 8th, 2023.

Please reach out to your Customer Success Manager (CSM) if you have any questions about this release.
SCANX
ScanX - Custom Watchlist Scoring Rule
Problem: I want to trigger a review flag if the DBA Name, Business Legal Name, or Owner/Control Person names are an exact match against a list of names I uploaded.
Solution: ScanX now offers a Custom Watchlist rule for both Business and Person checks. You can update the list of names at any time through the lookup table tools in the ScanX Editor. There are two separate rules included in this update:
Custom Watchlist Business

Custom Watchlist Individual
The rule supports exact matches only and is not case-sensitive.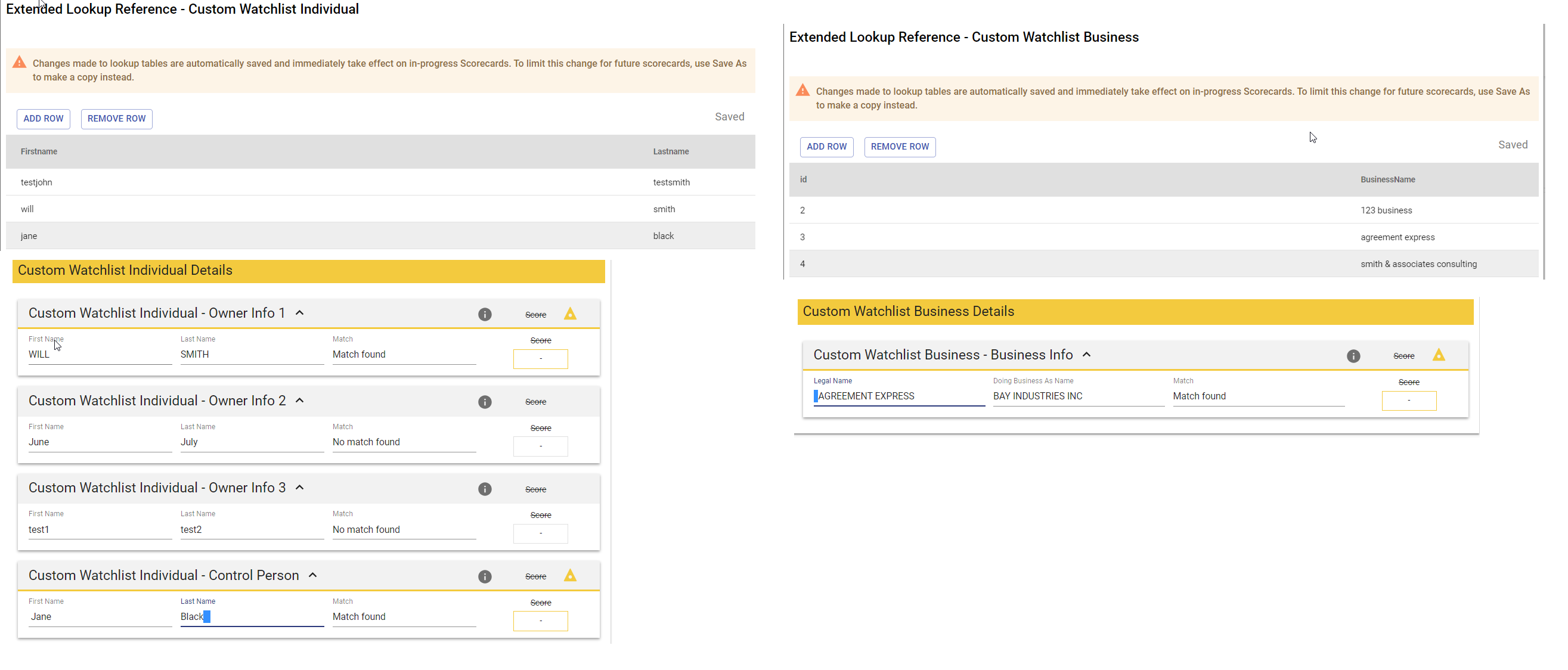 Automatically Available? No, the rules will have to be added to your scorecard in the Scorecard Editor. You will also have to upload a list of names to check against for the rule. The names entered in the lookup table should be added with all lowercase characters.