Scenario: Post Merchant Approval, you may need to perform monitoring on merchants. The frequency of these ongoing checks can change. This document provides an overview of the functionality in ScanX for Scheduled Scoring/Monitoring and how underwriters can schedule and manage automated ongoing scoring events.
Find the ScanX Viewer Scheduler
- Scorecard must be set to Approve in order to the Scheduling function to appear
- Click on Action Menu and the ScanX Viewer will include an option to 'Schedule Risk Review'. This section allows an Underwriter to schedule up to 5 events to take place in the future.

The Schedule Risk Review option will appear, check this box for the Schedule Date drop-down to appear

Schedule up to 5 Re-Scoring Events

Click Confirm to Confirm the Action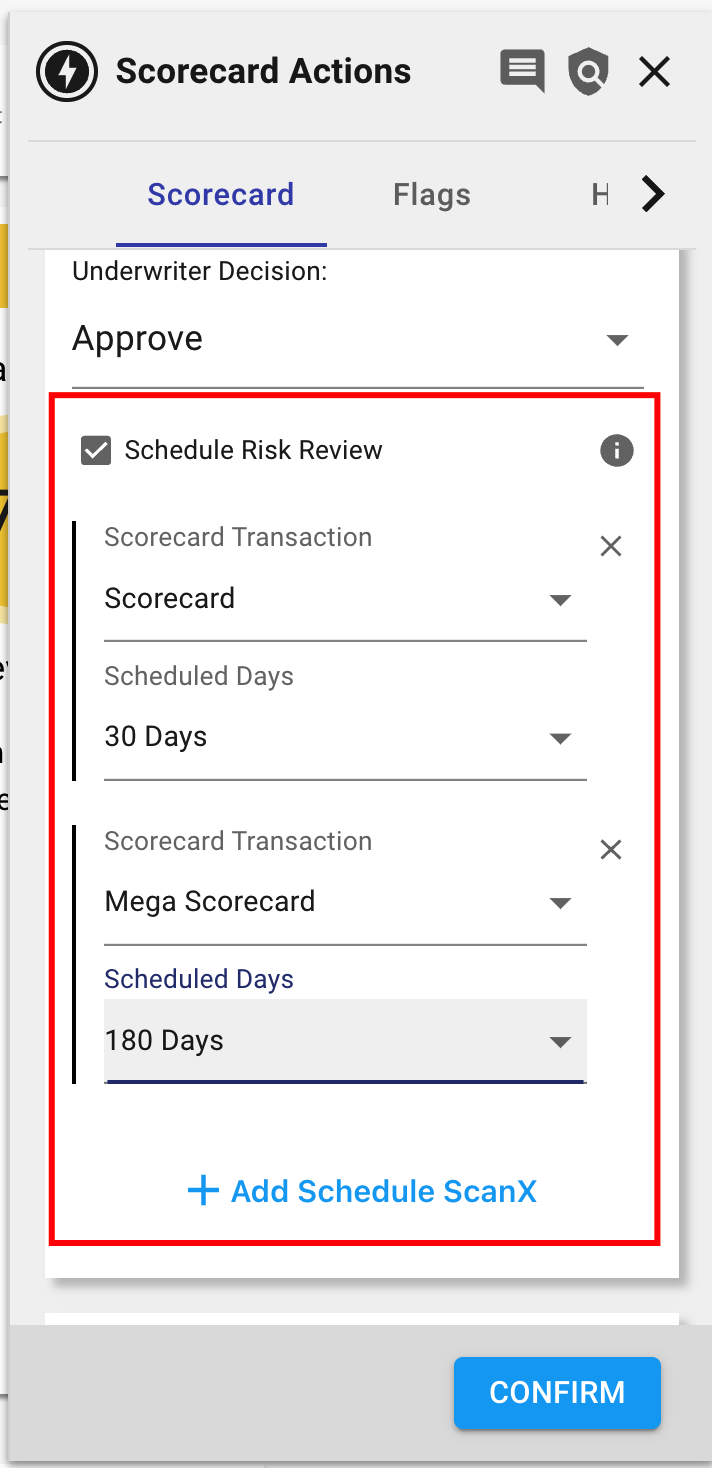 Once your schedules are created, you can review all scheduled re-scores by reviewing the Scheduled Events in the Team Views
2. Scheduled Event Manager
In Workspace, click the 'ScanX Scheduler' option in Administrator:

The Scheduled Event Manager allows you to:
Change the scorecard transaction type for a scheduled event

Change the scheduled event date

Cancel Scheduled Jobs

View the source agreement (eg. Original Scorecard that an event was scheduled from)

View the date the event was scheduled on

This is a great way to manage all of the scheduled events from a high level and make amendments if needed.

If you would like this feature turned on, please send the request to: support@agreementexpress.com!